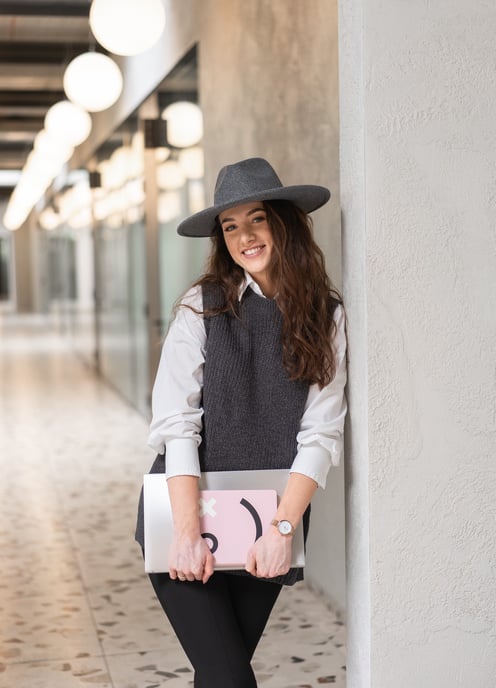 I am Viktorija Kraujutaite – a graphic designer with a strong passion for
minimalistic, modern & aesthetic-focused
designs.
However, I have to be honest – discovering this calling took me a little while. After receiving a Master's degree in marketing and spending more than 6 years working in the advertising industry, suddenly it hit me – I don't belong here.
Realizing that the path I was walking was not meant for me lead me to months of soul-searching – only to find out that my real passion has been inside of me all along.
Graphic design is where I finally (re)discovered myself and haven't looked back ever since.
For me, there is no better feeling than creating new visual identities, which inspire brands to believe in their vision and take big confident steps towards making it happen.
That is the real power of design – and I cannot wait to help you unleash it!
+370 69 179 590
kraujutaite@gmail.com